The 2017 SHF Volunteer Recognition Award is presented to Dr. Keith Anstead and Pat Jacobson, celebrating their volunteer service to the horse world in Saskatchewan.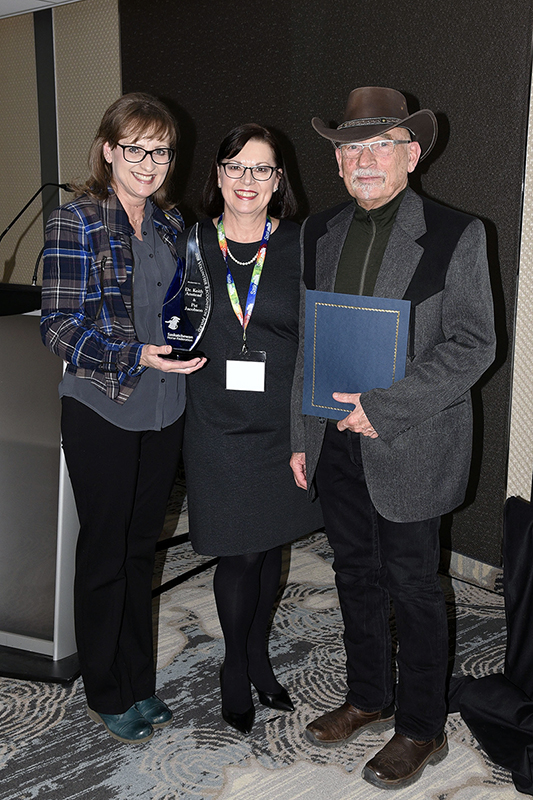 Dr. Keith and Pat are founders of the Prairie Mentoring Centre for Therapeutic Riding Inc., a charitable organization that mentors and performs examination of therapeutic riding instructors and supports therapeutic riding students by providing both driving and riding activities.
With no opportunity within the three prairie provinces to participate in such training and development, their organization eliminated the need to travel great distances to obtain instruction.
In 2015 Dr. Keith and Pat became volunteers with the Heritage Provincial Finals and have generously continued giving their time and attention to the event. Dr. Keith has acted as Chair of the Safety Committee and also as liaison with EMS and St. John Ambulance while Pat has given countless hours organizing and presenting prizes and ribbons, often sprinting between the indoor and outdoor arenas to ensure no on missed being recognized.
They are great role models for our young competitors as well as others in the horse community as they demonstrate their outstanding service through vision, leadership, and dedicated hours of volunteer service.