Norah Ridley is from Osler, SK, and is a second-year student in the University of Saskatchewan's College of Arts and Science. She plans to pursue a degree in actuarial science at the University of Regina and eventually hopes to work in the equine insurance industry as an actuary.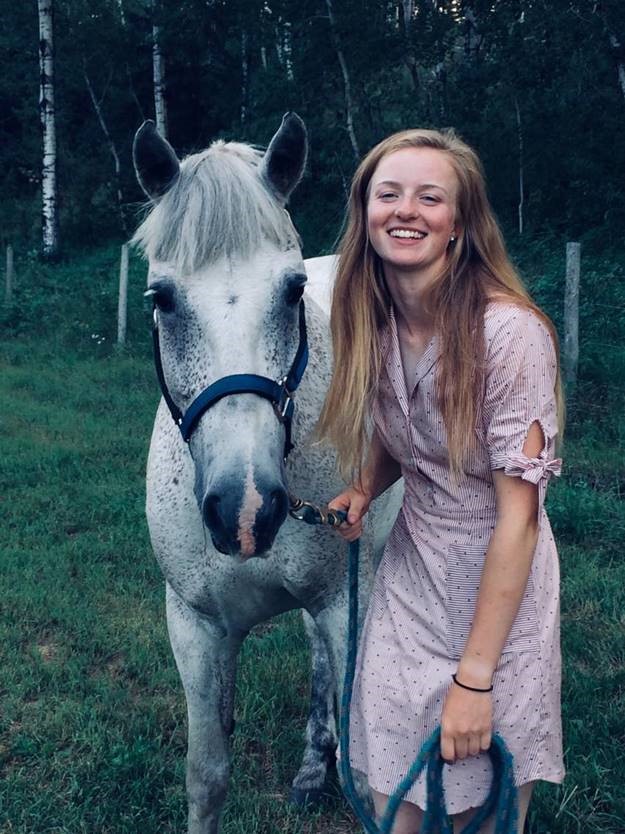 Along with her passion for math, Norah is an avid equestrian who has been a member of the Canadian Pony Club for eight years. Her involvement with the organization has allowed her to compete on a national level in Quiz, Rally and Tetrathlon. She has achieved her C2 level in riding and HB level in stable management. In July 2016, Norah also represented Lakeland Region in the equestrian competition (stadium jumping) at the Saskatchewan Summer Games in Estevan, SK.
For the past eight years, Norah has volunteered at Equilibrium Therapeutic Riding near Gruenthal, SK, where she assists riders with special needs and cares for the center's herd of therapy horses. Last summer, Norah was a working student at Northwestequest near Debden, SK. This opportunity allowed Norah to learn more about operating an equine training and lesson facility.
Norah submitted an essay on "Conditioning and the Event Horse". Congratulations Norah, we look forward to hearing of your future endeavors.
For more information on the Dr. Byrnne Memorial Scholarship, visit saskhorse.ca/scholarship