Lucky Horseshoe Raffle 2022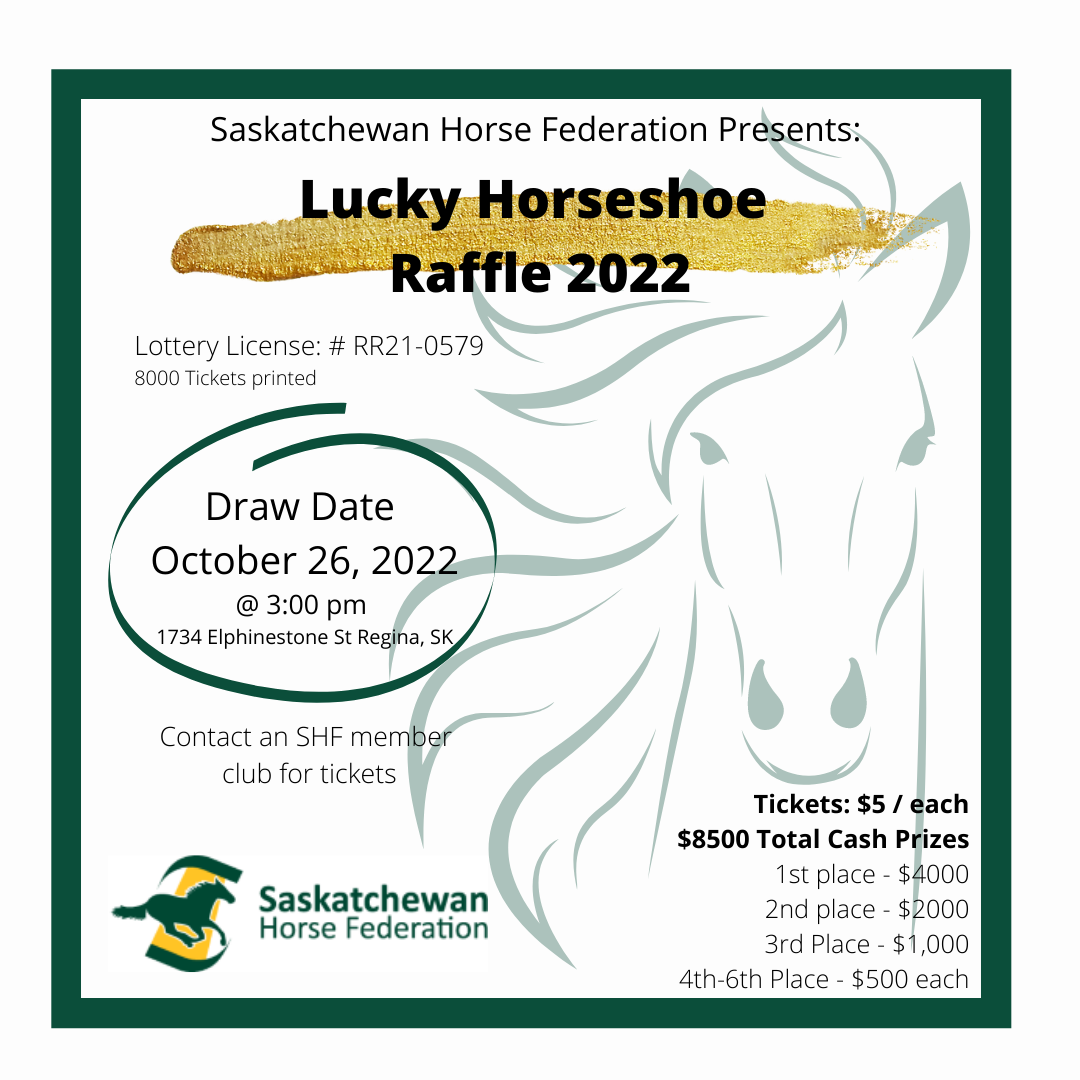 Member clubs contact the office to request tickets. Additional tickets can be requested at any time. All sold ticket stubs, collected monies, and unsold tickets MUST be returned to the office by October 15, 2022. For rules of play, click here. **Reminder that clubs are able to submit for revenue share of 40% of their club's ticket sales to cover youth involved programs, safety programs, therapeutic riding, disadvantaged persons, and youth summer camps.
Support from our member clubs and their communities have allowed us to revenue share over $36,000 to clubs for the above mentioned programs in the last three years!