The SHF is excited to host an Equestrian Canada Learn to Drive Workshop with Kathleen Winfield of Alberta, held October 21-22, 2017 at Gait Equestrian in Moose Jaw, SK.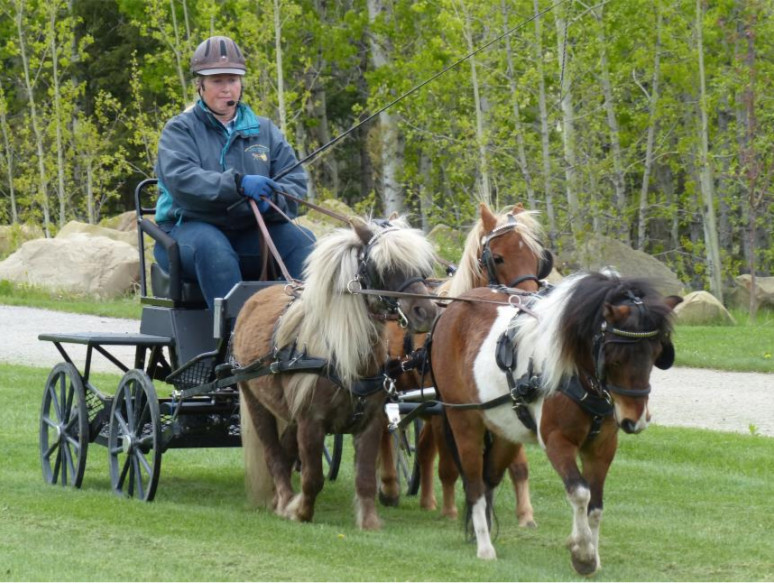 Kathleen is an EC Nationally Certified Driving Coach, a Carriage Association of America Instructor and an AEF accredited Driving Judge. She currently teaches carriage driving and related skills throughout Alberta but does the bulk of her teaching at her Doubletree Driving Center near Millarville, AB. Kathleen works with all sizes from Miniature to Draft and an assortment of configurations from single to 4-in-hand. Kathleen was instrumental in getting the Drive Instructor of Beginners program up and continues involvement as a Master Evaluator.
This will be a great opportunity for those looking to obtain the EC Learn to Drive Certificate, as there will be the opportunity to get some of the EC Learn to Drive Program modules completed. For those who have already obtained their EC Learn to Drive Certificate, this clinic will help prepare you for an EC Instructor of Drive evaluation. This may also interest any existing English/Western EC certified coaches who would like to pursue driving certification. Current Equestrian Canada coaches who attend this workshop will earn Professional Development Points.
--PageBreak--
Spaces are limited, so register early to secure your spot.
If you have any questions please contact:
Laurel Golemba
SHF Technical Director
306-780-9490
[email protected]
---