The dust has settled from the 2017 Canadian Western Agribition and on behalf of the SHF Board of Directors and Staff, thank you to everyone who participated in the Equine Extravaganza and the SHF Booth for Agri-Ed.
CWA invited the SHF to participate in their new Equine Extravaganza giving us one hour to present a riding demonstration in the Brandt Centre the first night of Agribition. Our demo was a warm up act for Tommie Turvey, a renowned American stunt horse trainer.
With a volunteer group of organizers and riders our show wowed everyone. From ponies to Percherons, and jumpers to vaulters, there were freestyle performances with music and costumes and riders that really engaged the crowd of approximately 400.
Access Communications recorded the program and once aired, we'll set up a link on our website.
Thanks to everyone who sent photos for the PowerPoint that ran before our show began. We had terrific response. You can view the slideshow on our Facebook page at Facebook.com/SaskHorse.
SHF also had a booth in the Family AG Pavilion during Agribition week where school groups, families, and horse lovers could ask questions, compare Western and English saddles, and watch helmet cam videos of racing, reining, jumping, cutting or maneuvering trail courses. They matched horse shoes to the horse activity and spoke with our volunteer riders who gave first hand answers about horses and riding as we attempt to increase horse sport awareness and encourage those wanting to start riding.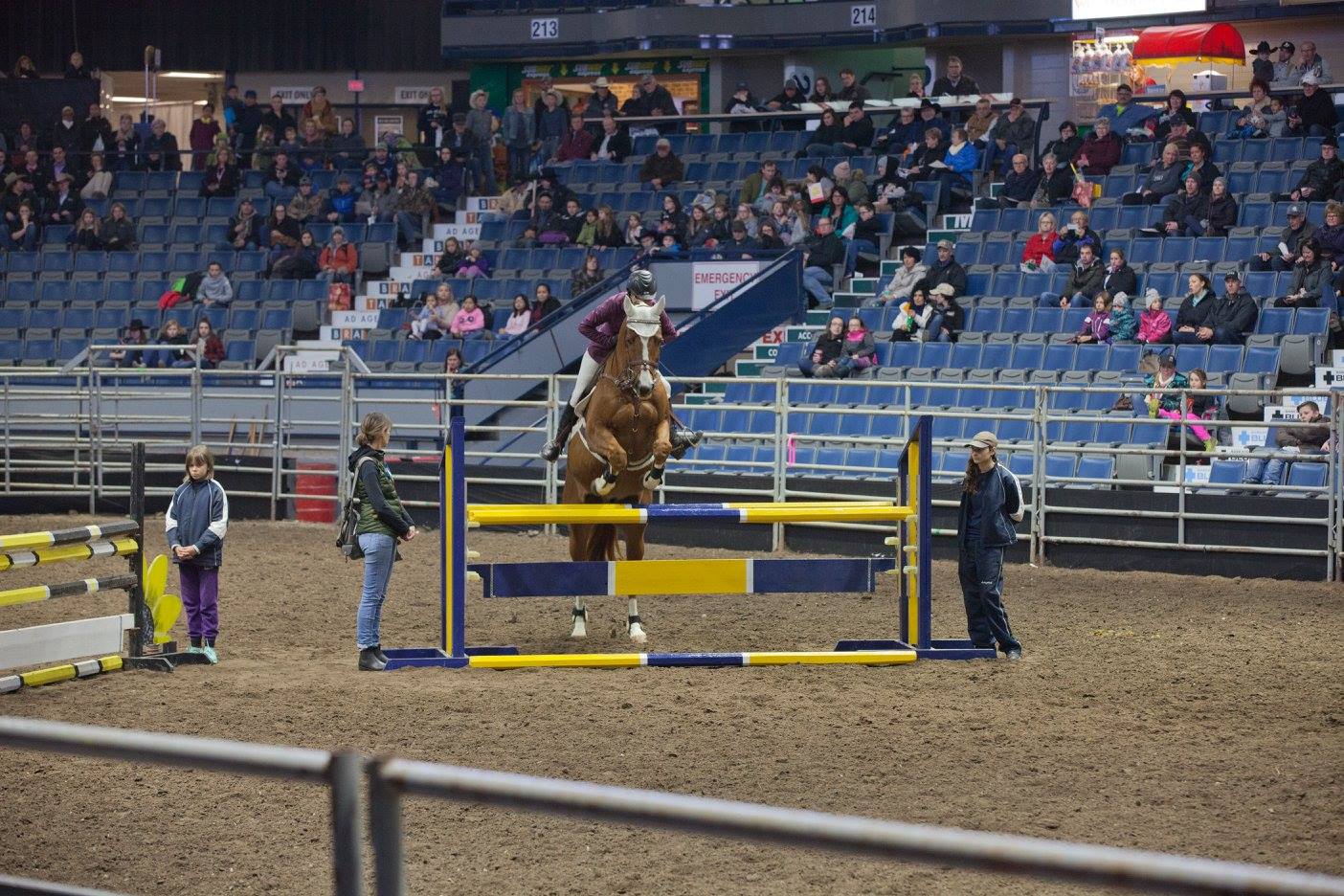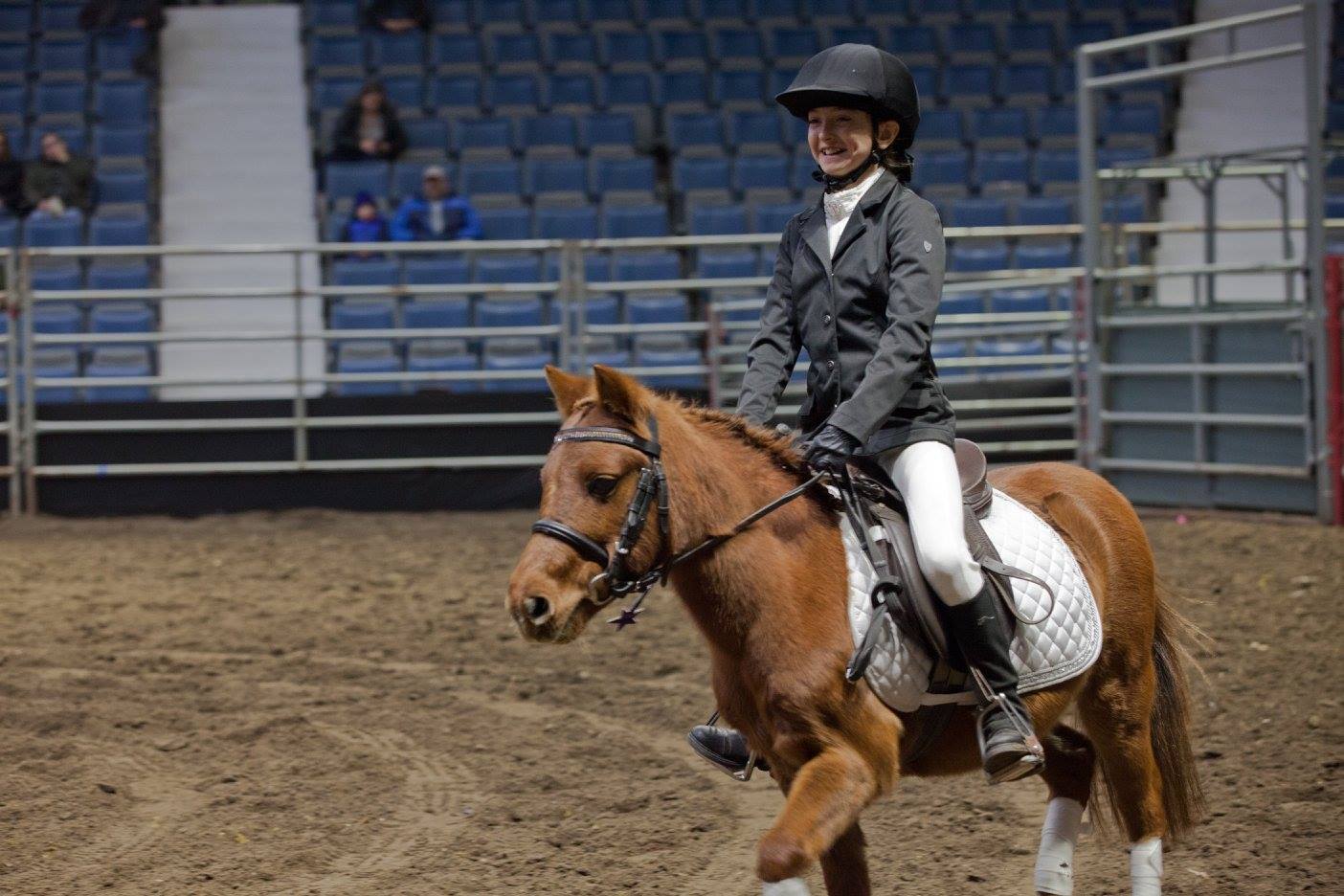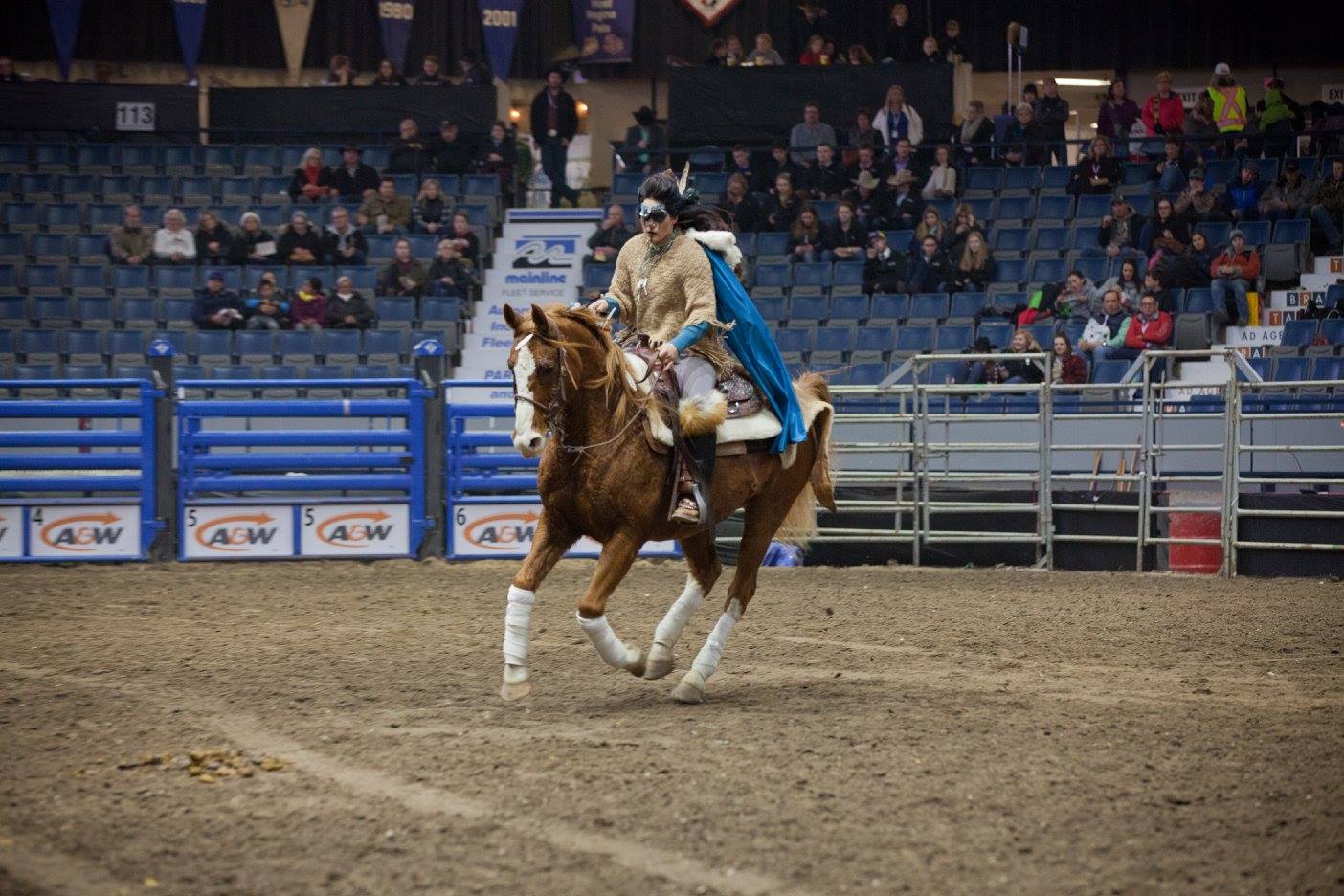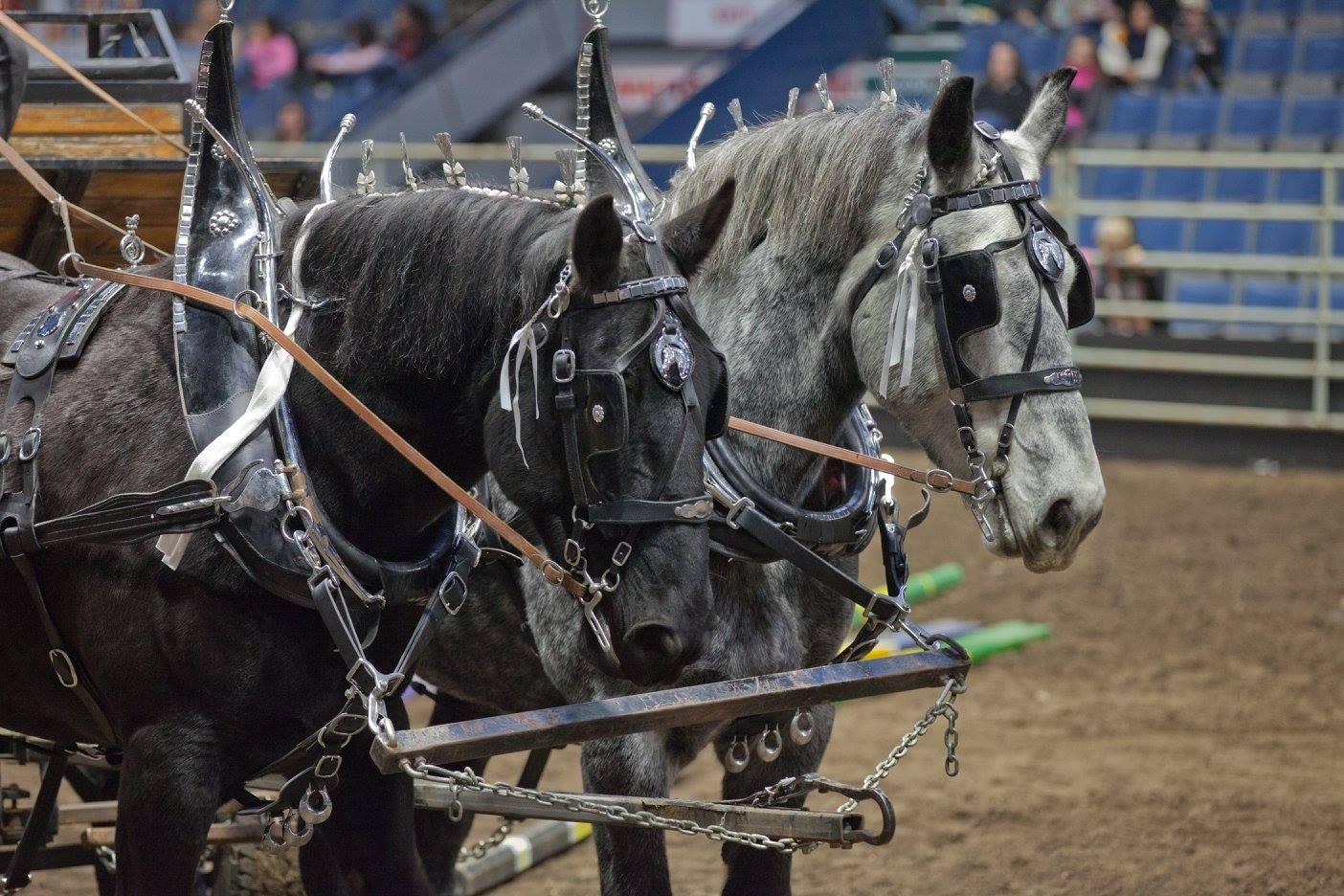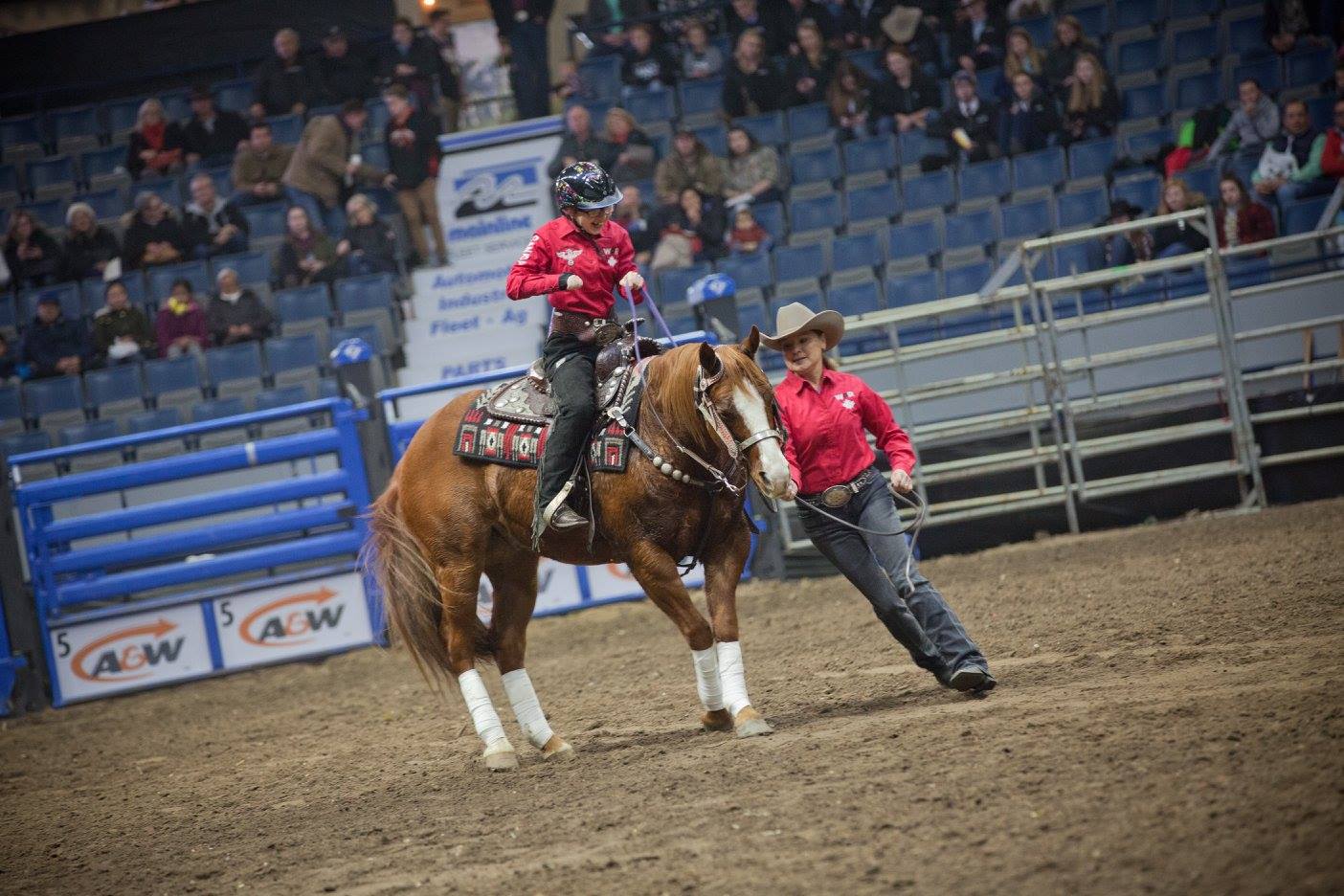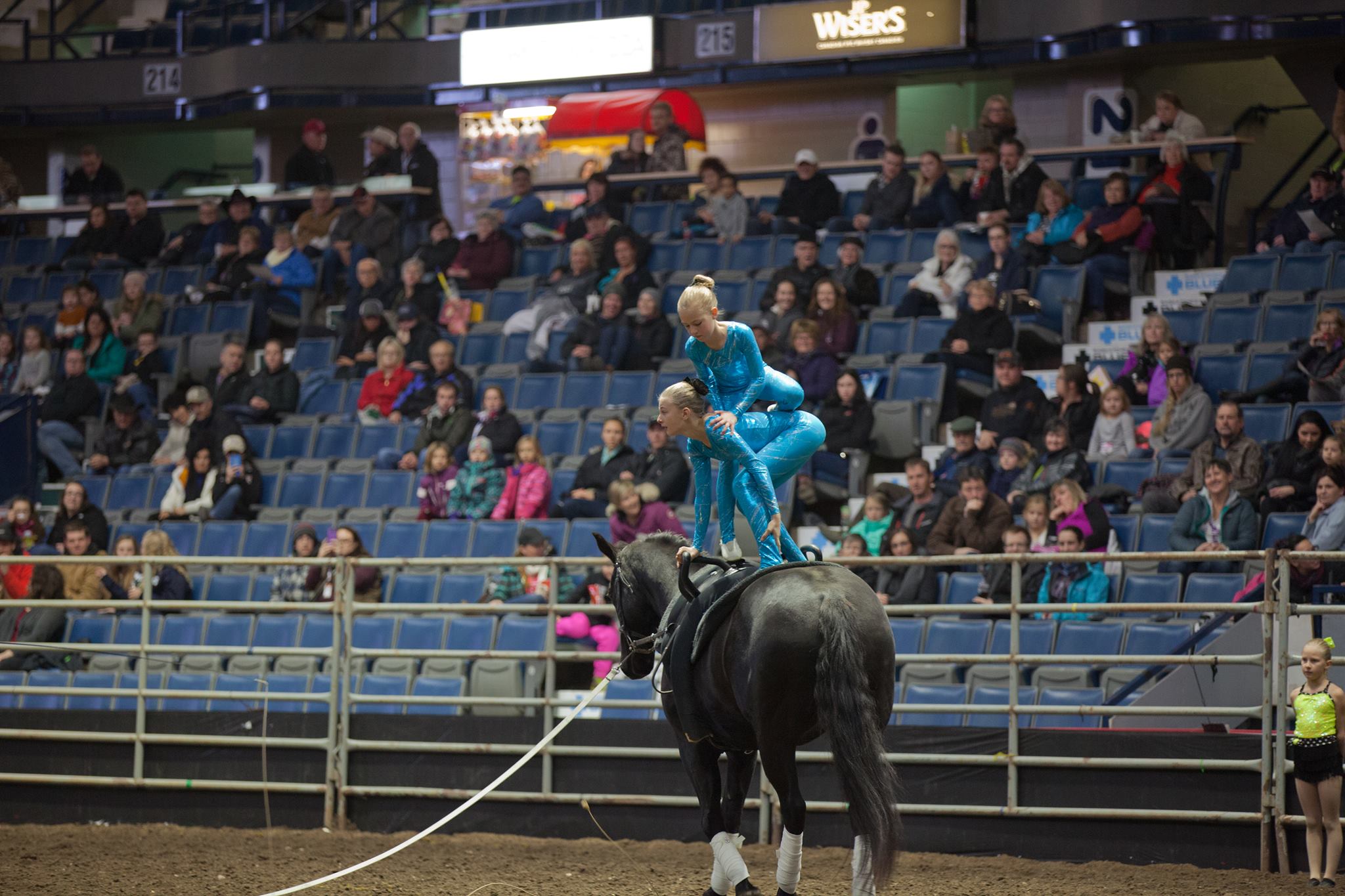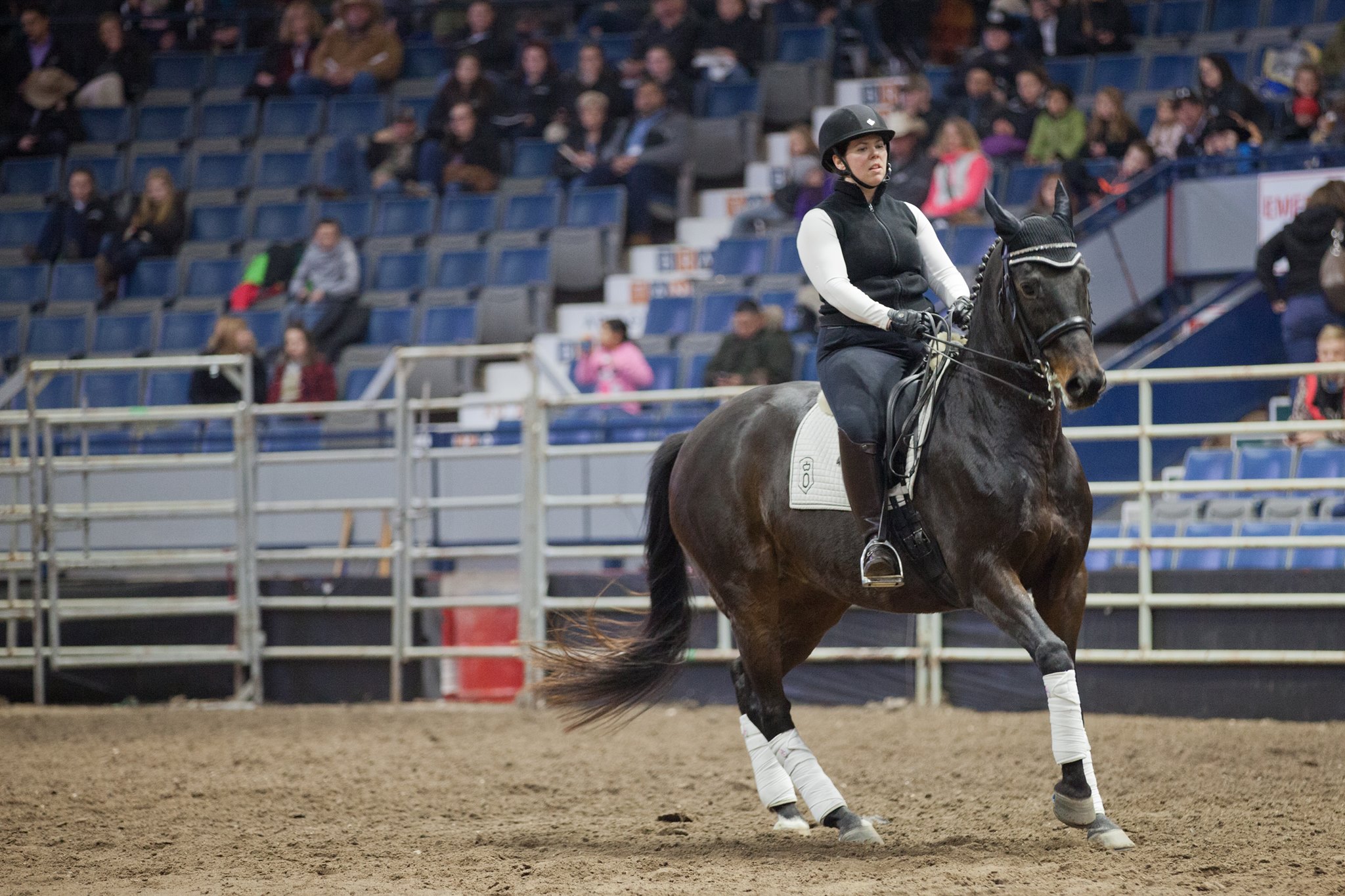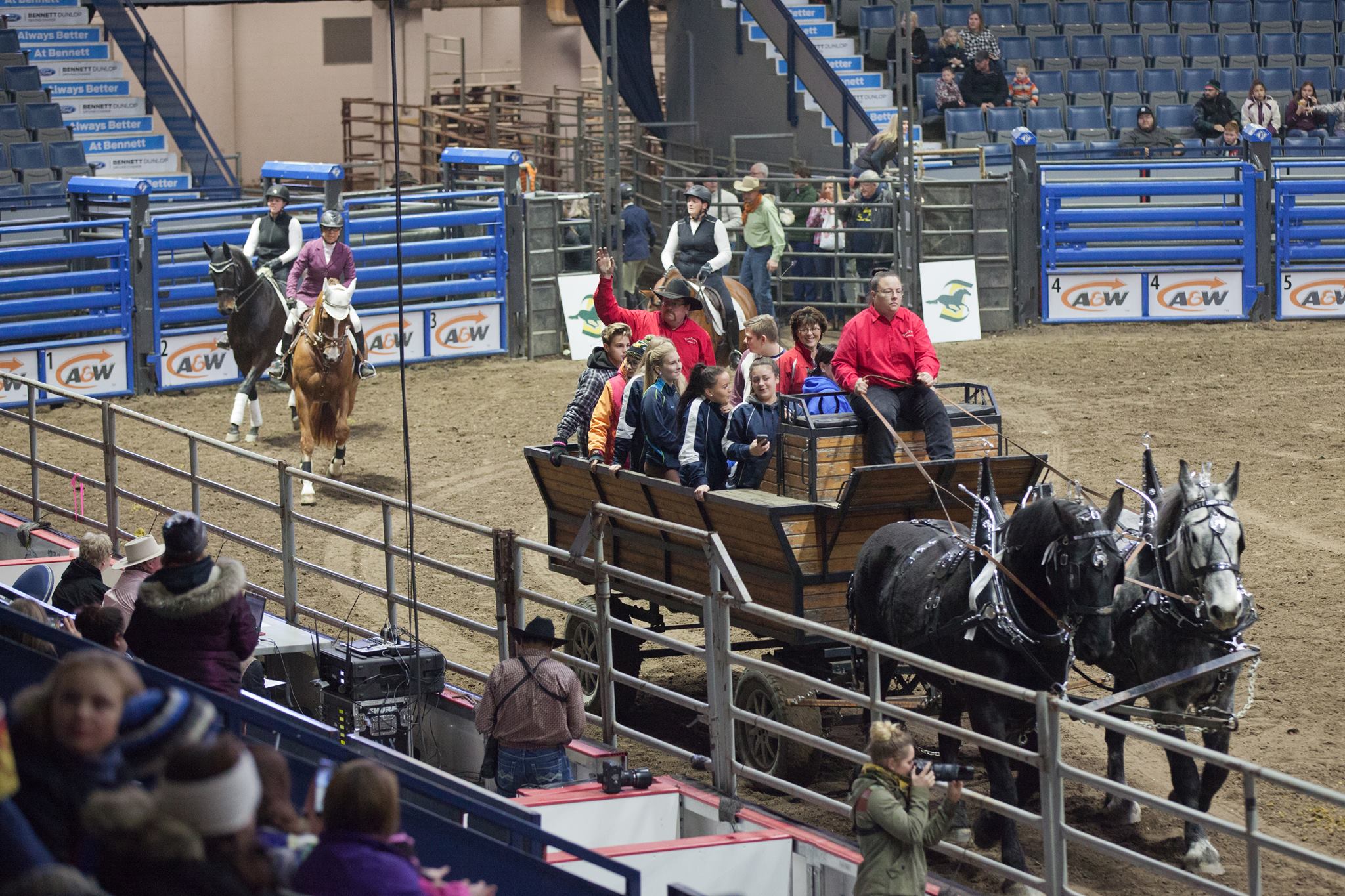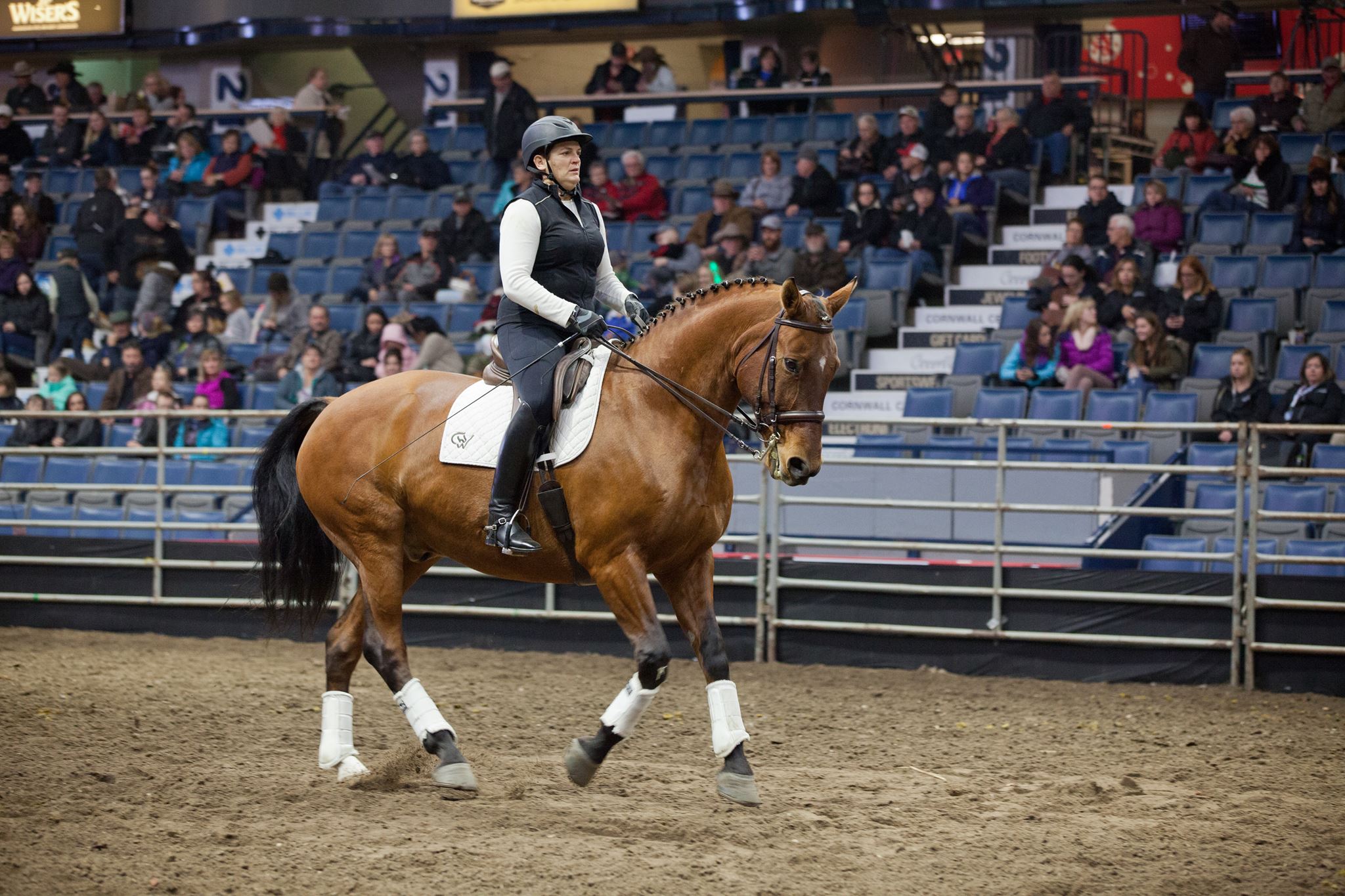 Programs like these happen because of a huge group of volunteers and we would like to acknowledge them and their horses:
Equine Extravaganza Volunteers:
Tracey and Blair Bickford and their Percheron Team of Jinx and JC who hauled our jumps in and out of the arena.
Hunters: Bailee Bye with Paris and Sophie Huszar with Relue.
Jumper: Bree Gust and Storm. Bree's Crew from Bridlewood Stables were out in full force to assist with a record setting jump tear-down-time that occurred between riders.
Dressage: Falynn Chorney with Rosie; Jill McDonald with Max and Teresa Binetruy with Frolic (Jill and Teresa treated everyone to a duet performance)
Para Reining: Courtney Braun with Solano
Reining: Megan Francis with Law
Vaulting: Zadee Chapman, Danika Liebaert, Miami Elliot, Jenna Chapman, Taryn Hanley, Katie Hansen, and Mya Viczko with Disco.
Jackie Johnson, thank you not only for loaning us the jumps but being there from rehearsal to conclusion, helping us set up.
Our Board Committee: Cassie Bolingbroke, Doug Howe, Shirley Brodsky and Jason Hanley who did double duty as our MC and Norm Kohle, who also ensured everyone was queued and ready at the gate to keep us on time.
SHF Agri-Ed Volunteers:
Kim Rose (thank you for taking time to be in the booth the entire week), Melissa and Emily Rowe, Ryan Kreway, Chris Lane, Haleigh Clements, Bree Hastings, and Jaydan Stettner. Your enthusiasm for horses and riding is infectious and greatly appreciated.
Thank you also to Trevor Owen for providing his professional skills as a volunteer photographer. The full photo gallery of the event is also on our Facebook page at Facebook.com/SaskHorse.
To conclude, one more big thank you to the staff, Pam, Averil, Laurel and Leanne who kept day-to-day operations going while they hauled jumps, developed stall maps, coordinated volunteers and secured music. Ladies, you're awesome.
Thanks again to everyone. Take care and we'll see you at the AGM in March.
Audrey