Our partners at the Western College of Veterinary Medicine (WCVM) offer many great services and plenty of information for all equine enthusiasts.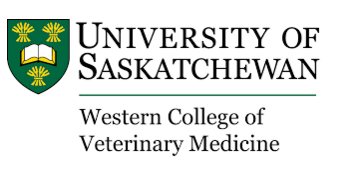 Horse owners rely on the WCVM's Large Animal Clinic and Field Service for primary health care and round-the-clock emergency services. As well, the WCVM Veterinary Medical Centre is a referral centre serving all of Western Canada.
Backed by upgraded facilities and advanced technologies, our clinical teams offer the latest diagnostic techniques and a full range of therapies to all of our equine patients. The focal point for the VMC's equine clinical services, teaching and research is the Ryan/Dubé Equine Performance Centre. The facility offers a permanent longeing arena, an equine standing MRI, a high-speed equine treadmill and an indoor paved runway.
These resources complement the VMC's existing diagnostic tools that include digital radiograpy, endoscopy, ultrasonography, computed tomography and nuclear scintigraphy. Advanced diagnostic testing is also accessible through Prairie Diagnostic Services — the provincial laboratory that's located next door to the VMC.
For more information please check out the WCVM website